BEST SPINE SURGERY IN GERMANY
We organize best hospitals for best spine surgery in Germany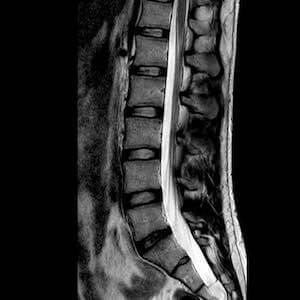 You want the best spine surgery in Germany, we are your partner No. 1 in Germany. Why? Because there are some many orthopedic hospitals for spine surgery which claim "we are the best!". But that's not always the truth. Therefore, we come into the game and we help you to determine the best spine surgery abroad.
What is spinal surgery and the spine?
Now let us explain what is the spine and what's it good for.
Basically there are 3 parts of the spine. It's the cervical spine, the thoracic spine and the lumbar spine. These 3 parts are our back. So in other words there is apart of the next, a part of the chest and a part of the lower back. Without spine we cannot live. However, now a days a lot of people suffering from spinal problems. Of course there are existing many reasons for.
Learn more about spinal procedures here: The spine
Nevertheless, we bring you to the best hospital in Germany for Spine Surgery.
The Lumbar Spine
(Back Spine)
The most problems patients having occurring in the lumbar spine region. The lumbar spine is the region down to lower back. It's also called "back spine". Thus, pain in the lumbar spine can occur by many reasons. Reasons of could be inappropriate movement of the spine or lack by doing some sports, exercises, too much sitting, overweight and so on. Thus, the spine needs to keep flexible. Also the spine needs strong muscles of course by holding the joints in the correct position. However, there are many reasons why you should consult an expert for spine surgery. Let's discuss your situation.
The Thoracic Spine
(Chest Spine)
The thoracic spine is the region of the thorax (chest). It's also called "chest spine". The thorax contains our heart and lungs and the diaphragm. It's the middle part of the spine. Some people having heavy and strong muscles at this part of the spine. However, some people develop a buckle which is called kyphosis at the thoracic spine. If you developed a kyphosis per instance, a spine surgery procedure called "spinal fusion" might be required. Let's discuss how we bring you to the best spine center in Europe.
The Cervical Spine
(Neck spine)
There are numerous issues in the cervical spine area. Down to the thorax is the cervical spine region. It is also known as the "neck spine." Many factors can cause pain in the cervical spine. However, one of them is improper spinal movement or a lack of exercise, excessive or prolonged sitting or an improper sleeping posture. The spine must maintain its flexibility. Additionally, the cervical spine requires strong neck muscles to hold the joints in place. Let's determine if you require a thorough cervical spine surgery in Germany.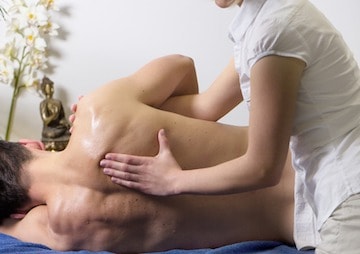 QUESTIONS & QUICK ANSWERS 
per instance: cost of spine surgery in Germany
How much does spine surgery cost in Germany?
The cost of back surgery varies at German spine hospitals. It constantly relies on the kind of procedure you require. However, we can say that 12,000 Euro is the lowest price. Scoliosis surgery, for example, might cost anywhere between 45,000 and 87,000 Euro. You must also factor in the cost of diagnostics and additional accommodation. After your spine surgery, rehabilitation may occasionally be discussed.
How much does disc replacement surgery cost in Germany?
The price of a disc replacement procedure varies from hospital to hospital in Germany. Additionally, it depends on the kind of artificial disc you get. Artificial discs come in both static and flexible varieties. As a result, it also depends on the number of spinal levels affected. Therefore, there are numerous information about how much an artificial disc replacement procedure costs in Germany.
Which country is best for spine surgery?
In our opinion, Germany is one of the top nations for spine surgery. The quality of spinal care is particularly excellent in Germany, where there are many orthopedic hospitals. In light of this, we also think that the level of education and training in neurosurgery is very high. All of these factors place Germany among the top nations for spinal surgery.
Why do people go to Germany for back surgery?
Over the centuries, German spine surgeons developed a tremendous reputation. Additionally, compared to other nations, the technique for treating spinal degenerative disease is quite sophisticated. However, modern tools like robotic spine navigation systems are available to spine surgeons. This, patients appreciate German neurosurgeons' direct communication and warm demeanor as a result. These are the reasons behind patient travel to Germany for back surgery.
We don't know who is the best spine surgeon in the world.
We also don't know top 10 spine surgeons in the world.
But we are knowing for sure that the that German spine companies like "spine connection" doesn't count to it!  Spine connection doesn't count to the big 10 in Germany.
CONSERVATIVE SPINE TREATMENT
"But it takes time and patience!
If you have any spinal problems it does not mean you have to undergo any spine surgery at all. There are possibilities to avoid a spine surgery of course. But it depends what in which treatments you had before. The conservative options to sole spinal pain and problems is very much give. However, the question if you have tried out all of those options? Many orthopedic hospitals in Germany offers such treatments.
"Stem Cell Therapy instead of best spine surgery in Germany"
The Golden New Cure without Surgery
The injection of stem cells in the spine (NOT SPINAL CORD) can help to improve degenerated discs only!
To find out if the stem cell therapy might work for you we have to get your MRI scans first.
Together, let's determine the best course of action for your best German hospitals for best spine surgery. Consequently, we should talk about your issue with the doctors as a group. We specifically provide you with our Medical Concierge Service in this situation. We offer guidance on how to locate the top medical professionals for your spine surgery in Germany. Sending us your documents and photos right away is the best option.