LOCATE THE 5 BEST REHABILITATION HOSPITALS IN GERMANY
We organize best rehabilitation hospitals in Germany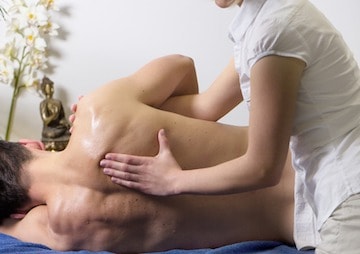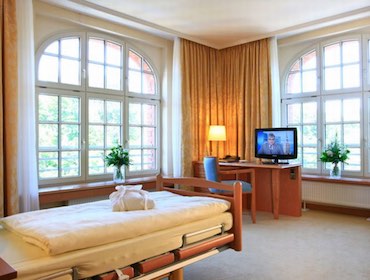 Surely you are exactly right with SurgicalExperts when you want to book best rehabilitation hospitals in Germany.
This is counts too if you need specialize rehabilitation at the department of neurology because you propably had an ischemic stroke, brain hemorrhage or hypoxic brain injury.
Thus, we connect you to the best rehab center in Germany. As a result, we are sure that choosing the appropriate facility or hospital for orthopedic rehabilitation or neurological rehabilitation is crucial. Please note that there can be huge differences in the way hospitals treat their patients. Here there are great differences in the way and in the equipment of the devices. However, the best rehabilitation hospitals in Germany are top equipped.
Therefore, with the selection of the best physical rehabilitation centers in Europe, we stand by you with all our long-lasting experience to the side. We arrange all for you with our medical concierge service assistance.
Book best rehabilitation hospitals in Germany
Book Advanced And High Quality Rehabilitation Treatment And Physiotherapy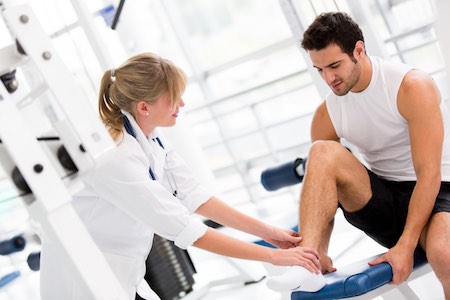 We assist you with our professional patient management service in booking one of the best rehabilitation hospitals in Germany. Therefore, you can chose between various of excellent staffed rehabilitation centers in Germany.
Hence, we are focus for you at high quality treatments and therapies in combination with a comfortable stay. You will meet experienced physiotherapists, ergo therapists and doctors for orthopedic rehabilitation. They will treat you with all their experiences and skills. Thus, after a total knee replacement knee and total hip replacement surgery or after a ACL reconstruction surgery, it is very important to get professional rehabilitation. Those excellent treatment is offered to you at specialized centers for orthopedic rehabilitation.
Especially if you had a brain stroke and your are facing disabilities or you had a hypoxic brain damage. Then, you need high-quality neurological rehabilitation at one of the best specialized centers for a fast improvement.
we organize best orthopedic rehabilitation and neurological rehabilitation
BOOK BEST REHABILITATION HOSPITALS IN GERMANY
Rehabilitation "Made in Germany!" Means you receive professional rehabilitation treatments from experienced, qualified and trained physiotherapists. As a result, the rehabilitation professionals are highly qualified physiotherapy, manual therapy, or ergotherapy specialists. They also work hand in hand with the doctors from rehabilitation medicine.
In general, doctors with specialized education in rehabilitation treatment are in charge of the best rehabilitation hospitals in Germany. Doctors are therefore able to create an individual treatment plan for the patient. Nevertheless, doctors from one of the best orthopedic hospital in Germany will help if any orthopedic intervention is necessary.
Depending on the patient's situation, the patient receives the necessary rehabilitation and therapy, i. H. Physiotherapy, manual therapy, walking exercise, massage, occupational therapy, lymphatic drainage massage, etc.
BEST REHABILITATION HOSPITALS IN GERMANY FOR NEUROLOGY
Brain stroke rehabilitation treatment – Rehabilitation from hypoxic brain injury
rehabilitation treatment of brain stroke rehabilitation, heart attack rehabilitation, hypoxic brain injury, spinal cord damage
For patient who had a brain stroke, hypoxic brain damage can benefit from rehabilitation treatments. You should be aware that patients are treated at best rehab centers in Germany in phases such as A, B, C, and D based on the severity of their conditions.
Therefore, patients who have had a brain stroke, hypoxic brain injury or a severe trauma injury. Per example, suffered after car accident or are paraplegic, exclusively hospitalized.
There are a variety of different treatment options available to these patients. State-of-the-art techniques such as the Lokomat, hand-held robots or exoskeleton enable a speedy return to normal life.
Thus, patient can choose various leading centers in Germany for neurological rehabilitation with SurgicalExperts.
Book our air ambulance flight service if you need an urgent transportation to Germany or Switzerland.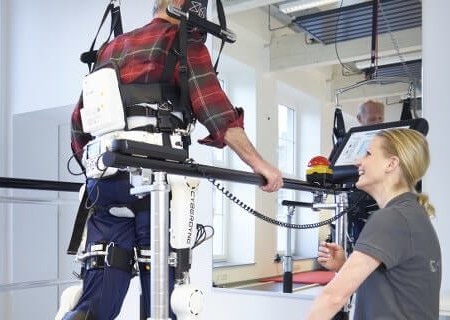 BEST NEUROLOGY REHABILITATION HOSPITALS
best hospitals for rehabilitation in Germany for neurology
Post Brain Stroke Rehabilitation
After Heart Attack Rehabilitation
Spinal Cord Damage Mobilization
Brain Injury Rehabilitation
Hypoxic brain damage
Brain hemorrhage
Trauma Accident Rehabilitation
Physiotherapy
Ergotherapy
Manual Therapy
Water Treatment Therapy
Therapies with Lokomat
Walking Therapy Exosceleton
Hand Robotic Therapy