Enjoy the luxury of our concierge service
MEDICAL CONCIERGE SERVICE in EXCELLENCE
Germany is one of the world's leading countries with the highest standards in medicine. Hospitals and clinics are equipped with the latest equipment and have rooms that meet the highest standards. Most notable, however, is the density of highly trained and experienced physicians. For a good reason, some of the best German doctors rank among the top 5 in the world.
At Surgical Experts, we focus exclusively on subject-specific specialization, experience and skills in selecting physicians. Therefore, at the same time each clinic must undergo our thorough examination and prove that it is able to serve international patients appropriately.
Nevertheless, there are exceptions. For you we focus primarily with our medical concierge service in excellence on the best possible treatment options. Therefore selecting the most experienced physician is the top priority. Hence in such situations the clinic itself plays a subordinate role.
At SURGICAL EXPERTS your health situation is always top priority!

Read why patients booking and referring our services constantly
THE SUCCESS OF OUR MEDICAL CONCIERGE SERVICE
The great success of our medical concierge service, and why it is so often booked by patients, is that we are on the side of our clients right from the start.
Our medical concierge service, ensures that we can keep you informed about all aspects of the treatment, the next steps and all appointments.
Hence our patient management service is an integral part of it.
Of course, we have coordinated all aspects of your treatment and your appointment in advance before you arrive and are prepared for all eventualities.
Flexibility and being able to react at any time is one of the strengths of our medical concierge service in excellence.
PARTS OF MEDICAL CONCIERGE SERVICE
MEDICAL CONCIERGE SERVICE In EXCELLENCE
Learn what makes us different from other service companies
WHY WE ARE BETTER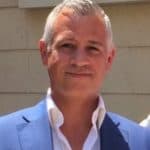 Martin Engelmann
Founder / Medical Director
Welcome, I'm Martin Engelmann. The founder and medical director of Surgical Experts. From the beginning, it was the philosopy and the goal to connect patients with specialized doctors. Therefore, all doctors have a high level of experience and are highly qualified.
Therefore, Surgical Experts first performs an analysis of the medical situation and preparation of the data of its patients.
Furthermore, it is advantageous for the doctors, since they can immediately obtain an accurate overview of the medical situation of the patient and accordingly offer a targeted treatment option.
Further, our Patient Management Service is an integral part of our Medical Concierge Service in Excellence.
Surgical Experts, through its medical concierge service in excellence, ensures that patients are presented to the best of the best doctors and leading hospitals in Germany and in Switzerland.
"Excellence in bespoke medical care."