FIND BEST HOSPITALS FOR SPINE SURGERY IN GERMANY
Patients contact us to book best hospitals for spine surgery in Germany
German doctors are known to be very experienced in the treatment of the spine and have an excellent reputation in spine surgery. With us you find leading doctors for spine surgery at well selected centers of excellence for spine surgery in Germany.
Hence, in Germany you can find a lot of spine surgeons and orthopedics doctors specialized in spine surgery. However, there are also surgeons from neurosurgery specialize in spine surgery. Basically the spine is critical area and therefore you should be aware to meet the right spine expert for spine surgery.
However you should know, we think it is more important to meet the right neurosurgeon or spine doctor, rather than to find a leading hospital for spine surgery. Because there can be big differences in the doctor's skills. That's why we can help you to avoid big mistakes.
"Patients find best hospitals for spine surgery in Germany"
If you are looking for high-quality treatment in spine surgery, we believe Germany is the No. 1 destination for. Germany runs a stable and advanced healthcare system which contains more than 850 orthopedic and spine surgery hospitals and more than 1500 clinics for spine surgery nationwide.
High-end spine surgery at best clinics and hospitals in Germany is connected to high standard education programs of the German spine doctors.

BOOK BEST HOSPITALS FOR
SPINE SURGERY
IN GERMANY
Best Neurosurgeons for spine surgery in Germany
Spine surgery is serious field and we assist in evaluating a leading neurosurgeons surgeon at one of the leading spine surgery hospitals Germany. Up on your advise, we will even evaluate the best hospitals for spinal surgery in Germany, according to your financial budget. As there are differences between the hospitals in terms of cost.
Our skill is to connect you with best neurosurgeons surgeons who get you a high quality treatment. Become connected with leading spinal doctors for spine surgery at best Hospitals in Germany for spinal surgery, who will treat you according to your medical requirements in Germany.
"We are knowing what it means, when need a top leading hospital for Spine surgery."
If you book our professional medical concierge service we assist you in how to get an experienced spine surgeon for your spine surgery according to your medical needs.
Spine surgery and spine treatment is very large field. Therefore, we connect you with best hospitals for spinal surgery in Germany only.
Germany spine surgeons are offering to you minimally invasive spine surgery. Secure and effective spine surgery based on latest spine surgery techniques.
We lead you also to "center of excellence" of spine surgery i.e for spine scoliosis surgery, artificial disc replacement surgery.
Best Hospitals for Spine Surgery in Germany – Get a step ahead with us.
FIND THE BEST
SPINE SURGERY HOSPITALS
IN GERMANY
BY SURGICAL EXPERTS
We organize the best hospital for spine surgery according to the indication & requirements.
SPINE SURGERY PROCEDURES
The German neurosurgeons or spine surgeons specializing in spinal surgery enjoy a very high reputation worldwide. Hence a lot of patients coming from abraod appreciate their highly qualifaction. That the reason why countless international patients coming yearly to Germany to undergo spine surgery. German spine surgeons are able offering you all interventions, e.g. the operation of a herniated disc, spinal canal stenosis, spondylothesis, vertebral fracture, scolosis, kyphosis, artifical disc replacement and more.
However, spine surgery in Germany means minimally invasive Spinal surgery.
Trust us, as already ingenious patients booked by us.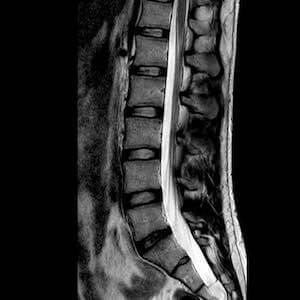 Book best hospitals for lumbar spine surgery in Germany and benefit from advanced minimally invasive lumbar spine surgery.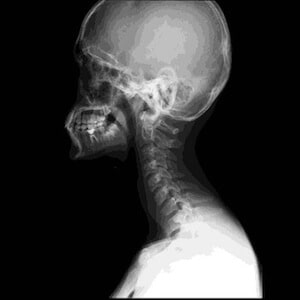 Book leading hospitals for cervical surgery in Germany. Benefit from advanced minimally invasive cervical spine surgery.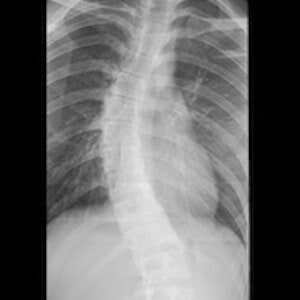 Find advanced hospitals for spinal scoliosis surgery. Scoliosis surgery can mean spine fusion of implantation of a flexible system.
TOP SERVICE – FAST RESPONSE – FULL COMPETENCE
Contacting hospitals for spine surgery in Germany can be very frustrated and time consuming. Unfortunately you may have to wait a long time to get response from the hospital. This is partly because the clinic is overloaded or the staff is simply not motivated. Thus our excellent contacts since more than 10 years to best leading hospitals for spinal surgery in Germany, hence we can organize the requested information and appointments fast.
Further more, we also organize top specialize and leading hospitals for spine rehabilitation. Therefore, we select for you only high class rehabilitation centers at which you feel like home in a very comfortable atmosphere.
HOW IT WORKS TO BOOK / REQUEST