PREMIUM REHABILITATION HOSPITALS IN GERMANY
We organize hospitals for orthopedic and neurological rehabilitation treatment 
in Germany
You have undergone knee or hip replacement surgery, ACL surgery, shoulder surgery or spinal surgery? You need one of the best high quality treatment for orthopedic rehabilitation now?
Surely you are exactly right with Surgical Experts!
This is counts too if you need specialize treatment of rehabilitation at the department of neurology because you propably had an ischemic stroke, brain hemorrhage or heart attack.
Thus, we connect you to the best rehabilitation clinics in Germany. Therefore, we are convinced that it is very important to book the right center or hospital for orthopedic rehabilitation or neurological rehabilitation. Please note that there can be huge differences in the way hospitals treat their patients. Here there are great differences in the way and in the equipment of the devices.
Therefore, with the selection of the correct selection of the rehabilitation clinic, we stand by you with all our long-lasting experience to the side.
Book advanced and high quality rehabilitation treatment and physiotherapy
PREMIUM REHABILITATION HOSPITALS IN GERMANY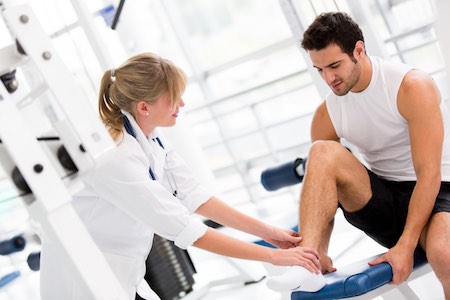 We assist you with our professional medical concierge service in booking one of the best centers and hospital for rehabilitation in Germany. Therefore, you can chose between various of premium rehabilitation centers in Germany.
Hence, we are focus for you at high quality treatments and therapies in combination with a comfortable stay. You will meet experienced physiotherapists, ergo therapists and doctors for rehabilitation. They will treat you with all their experiences and skills. Thus, after a knee and hip replacement surgery or after a ACL reconstruction surgery, it is very important to get professional rehabilitation. Those excellent treatment is offered to you at specialize centers for rehabilitations treatments.
Especially if you had a brain stroke and your are facing disabilities. Then you need high quality neurological rehabilitation at one of the best specialized centers for a fast and good improvement.
for patients we organize orthopedic rehabilitation and neurology rehabilitation
TOP PREMIUM REHABILITATION HOSPITALS IN GERMANY
Rehabilitation "Made in Germany!" Bedeutet, dass Sie professionelle Rehabilitationsbehandlungen von erfahrenen, qualifizierten und ausgebildeten Physiotherapeuten erhalten. Die Experten für die Rehabilitation sind bestens ausgebildete Spezialisten für Physiotherapie, manuelle Therapie oder Ergotherapie. Sie arbeiten auch Hand in Hand mit den Ärzten für Rehabilitationsmedizin.
Generell stehen die besten Rehabilitationskliniken in Deutschland unter besonderer Kontrolle von Ärzten, die in der Rehabilitationsbehandlung ausgebildet und geschult sind. Die Ärzte sind daher in der Lage, einen individuellen Behandlungsplan für die Patienten zu erstellen.
Abhängig von der Situation des Patienten erhält der Patient die erforderliche Rehabilitation und Therapie, d. H. Physiotherapie, manuelle Therapie, Gehtraining, Massage, Ergotherapie, Lymphdrainage-Massage usw.
brain stroke rehabilitation , brain bleeding, heart attack rehabilitation , brain injury, spinal cord damage
NEUROLOGY PREMIUM REHABILITATION HOSPITALS IN GERMANY
What makes a neurological rehabilitation in Germany so interesting for patients coming from abroad? So, you should know that at German clinics, patients are treated accordingly to the severity of their condition in phases such as A, B, C and D.
Therefore, patients who have had a stroke or heart attack or a severe trauma, e.g. suffered after car accident or are paraplegic, exclusively hospitalized.
There are a variety of different treatment options available to these patients. State-of-the-art techniques such as the Lokomat, hand-held robots or exoskeleton enable a speedy return to normal life.
Thus, patient can choose various leading centers for neurological rehabilitation in Germany by Surgical Experts.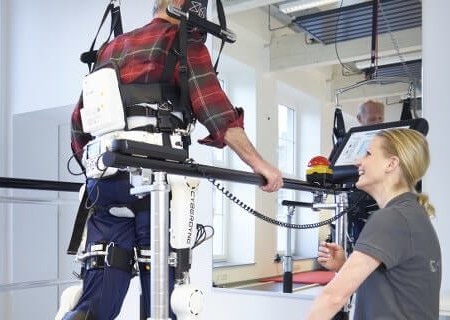 TOP SERVICE – FAST RESPONSE – FULL COMPETENCE
Contacting premium hospitals for rehabilitation in Germany can be very frustrated and time consuming. You may have to wait a long time for a response from the hospital. This is partly because the clinic is overloaded or the staff is simply not motivated. Thus our excellent contacts since more than 10 years to best leading and premium hospitals for orthopedic or neurology rehabilitation in Germany we can organize the requested information and appointments very fast.
Further, we offer comfortable and safe transfer service, translation services and special accompanying service. Thus, you don't have to bother yourself organizing a car or any other transportation. We we take care of it.
Our Medical Concierge Service ensures a quick response, either you need a quote (cost estimate) or a real second medical opinion.
We organize premium rehabilitation hospitals in Germany and Switzerland
HOW IT WORKS TO BOOK / REQUEST