BEST HOSPITALS FOR TOTAL HIP REPLACEMENT SURGERY
When you need total hip replacement surgery
We organize excellent orthopedic hospital in Germany and Switzerland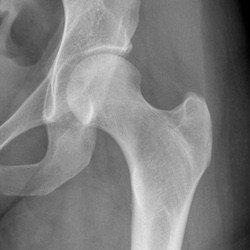 WE ARRANGE FOR YOU BEST HOSPITALS FOR TOTAL HIP REPLACEMENT SURGERY IN GERMANY
When it comes to need a total hip replacement surgery, you should be aware of the experiences and skills of the orthopedic doctor working at best orthopedic hospitals for hip replacement surgery in Germany.
More and more people are suffering from hip disorders, which result in serious symptoms and can limit the mobility tremendously. An artificial hip joint replacement surgery as a procedure has become standard in orthopedic surgery, and is performed almost 220,000 times annually in Germany.
We don't want to explain how hip arthroplasty surgery works in general. This issue should be left in the hands of the orthopedic doctor or hip surgeon, who will preform the total hip arthroplasty surgery  in Germany.
We guide and connect you with leading German orthopedic doctors and hip surgeons for a high quality hip surgery. They perform between 250 and 400 artificial hip replacement surgeries a year. 
Get your hip replacement surgery arranged through our professional Medical Concierge Service. The price for a single hip joint replacement surgery at top orthopedic hospital in Germany starts at 18.500.-€
Cement free hip prosthesis
In this hip replacement surgery, the titanium components of the prosthesis are anchored directly onto the bone during surgery. After preparation with special instruments, the prosthesis is clamped into the bone, where it "heals" into the bone. Modern procedures generally ensure that the leg can be exposed to stress, which was not the case many years ago.
Surgical Experts is able to connect you with top hip surgeon who is experienced to perform the "cement-free" hip replacement surgery as a "minimally invasive! procedure"
Cemented hip prosthesis
If the bone is too weak to provide sufficient stability for a cement-free prosthesis, due to the age of the patient or as a result of specific diseases, the prosthesis will be anchored with so-called bone cement. The bone is also stabilized from the inside in order to reduce the risk of a break of the prosthesis.
To achieve the best treatment option for the patient, a so-called hybrid total hip arthroplasty, cemented and cement-free prosthetics are combined.
Why having your Total Hip Replacement Surgery in Germany or Switzerland?
Types of total hip replacement implants
Titanium / Polyethyle
Polyethylen and metal total hip joint replacement
You will get a hip cup inlay made of Polyethylen and a hip shaft made of Titanium.
Ceramic / Polyethylen
Artifical ceramic and polyethylen hip replacment joint
A hip cup inlay made of ceramic and a hip shaft ball made of Polyethylen.
Ceramic / Ceramic
Ceramic and ceramic total hip joint replacement
The hip cup inlay made of Ceramic and a hip shaft ball made of Ceramic.
"When you get a HIP ARTHROPLASTY in Germany"
Before and after your hip surgery well trained and educated nursing stuff will take care of you. For you we arrange a 2 bed room, so one of your family members can stay with you for the entire time. However, the period admitted at the orthopedic hospital is between 7 to 10 days. Right on the next day after your hip surgery you will receive standing and walking training, followed by physical therapy.
WHICH HOSPITAL IS BEST FOR YOUR TOTAL HIP REPLACEMENT SURGERY?
We got experience of more than 15 years
Thus, we are professionals in consulting you when it comes to organize orthopedic hospitals.
Expect highly skilled orthopedic doctors for a hip arthroplasty.
Our experts for hip replacement surgery are also frequently seen by sports professionals, athletes and celebrities.