BENEFITS OF A SECOND MEDICAL OPINION
Read what the Advantages & Benefits of a Second Opinion from German or Swiss Doctors
The benefits of a medical second opinion is to get a real second opinion from renowned doctors and surgeons from Germany or Switzerland. Therefore, benefit from the independency and top education of leading German or Swiss doctors. Because a second opinion can help to ensure that patients with given diagnosis can feel safe to start with appropriate treatment either their home country or in Germany or Switzerland.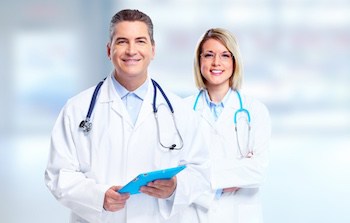 When it matters most!
ADVANTAGES & BENEFITS OF A SECOND MEDICAL OPINION
A second opinion gives the chance to ask questions and to understand the other treatment options. Hence it helps to gain confidence in the diagnosis and deciding wether to proceed or to change to a appropriate treatment plan.
COST SAVING FROM AVOIDING UNNECESSARY SURGERY
The benefits of a secondary diagnosis by leading doctors from Germany or Switzerland can save cost by avoiding unnecessary treatments and surgery. Hence we think it might be worth.
CHECK IF YOU NEED TO TRAVEL ABROAD
One of the benefits if you book a real medical second opinion you will see if there is a need for traveling abroad. Hence it can safe money and you probably don't need any treatment abroad.
BE SURE OF YOUR MEDICAL DIAGNOSIS
A medical second opinion can be extremely valuable for patients. Accurate diagnosis can avoid unnecessary or wrong treatment and prevent dangerous surgery.
FLEXIBLITY AND EFFICIENCY
Fast and efficient, we can customize our approach to meet the medical needs of our clients worldwide.
For those diagnosed with a serious sickness, a medical second opinion can be potentially life saving.
Every year thousand of patients are misdiagnosed by their primary care physicians.
Surgical Experts offers real expert medical second opinion services to help ensure a proper diagnosis.
Benefits of a Second Medical Opinion from Germany or Switzerland
WOLRD-CLASS LEADING MEDICAL EXPERTS
DIRECT BOOKING OF THE BENEFITS OF A SECOND OPINION
When Health & Time matters!